Intro
Inkjet sticker paper finds extensive use across multiple industries due to its versatility and wide range of applications. It is employed for product labeling, packaging, promotional materials, and various creative endeavors. Ensuring the highest quality and optimal results for your printing projects necessitates selecting the right Inkjet sticker paper supplier. So, what factors should you consider when choosing a inkjet sticker paper supplier?
When choosing an Inkjet sticker paper supplier, several factors come into play. These include quality standards and product performance, customization options, pricing and cost-effectiveness, reliability and timely delivery, after-sales service and support, as well as sustainability practices. Considering these factors will help you find a supplier that meets your specific requirements and ensures a successful sticker printing experience.
In this article, we will explore the key factors to consider when selecting an Inkjet sticker paper supplier, ensuring you make an informed decision and achieve the best outcomes.
What are the factors to consider when choosing an Inkjet sticker paper supplier?
When it comes to selecting an inkjet sticker paper supplier, several factors should be taken into consideration. By evaluating these factors, businesses can make informed decisions and choose a supplier that meets their specific requirements.
●Quality Standards and Product Performance
Print clarity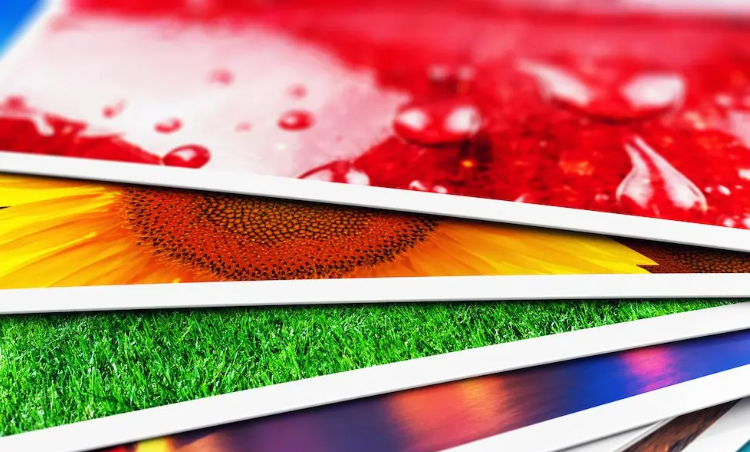 Print clarity is a crucial aspect to consider when choosing an inkjet sticker paper supplier. High-quality sticker paper will ensure that your printed images, texts, and graphics are crisp and legible. Inferior sticker paper may result in blurry prints or smudging, which can significantly impact the overall appearance and professionalism of your stickers.
When evaluating suppliers, it is advisable to request samples or test their products before making a bulk purchase. By examining the print quality on their sticker paper, you can assess the level of clarity and detail you can expect from their products. This step will help you make an informed decision and choose a supplier that meets your print clarity requirements.
Color vibrancy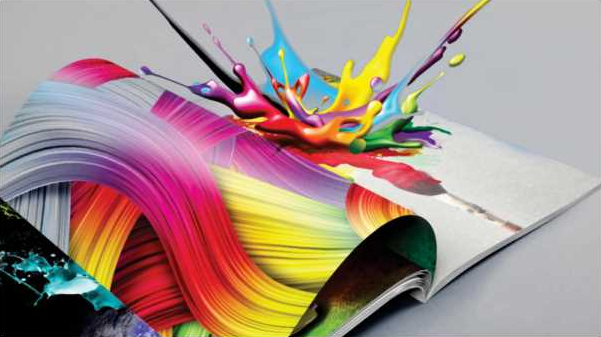 Color vibrancy is another critical factor to consider when selecting an inkjet sticker paper supplier. Vibrant and accurate colors can make your stickers more visually appealing and eye-catching. A supplier that offers sticker paper with excellent color reproduction capabilities will allow your sticker to stand out and capture attention.
Different sticker papers may have varying color reproduction capabilities. Some papers may have a wider color gamut, enabling them to produce more vivid and true-to-life colors. Consider requesting color samples from potential suppliers or reviewing their product specifications to ensure that the sticker paper can deliver the desired color vibrancy for your projects.
Adhesive strength of the product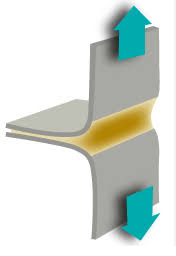 The adhesive strength of the sticker paper is a crucial consideration, especially if you want your stickers to adhere well to various surfaces. A strong adhesive ensures that your stickers stay in place, even when applied to curved or uneven surfaces, and remain durable over time.
When evaluating suppliers, inquire about the adhesive properties of their sticker paper. A reliable supplier will provide information about the adhesive type and its strength. They may also offer guidance on the appropriate adhesive strength for different applications, such as removable adhesive for temporary stickers or permanent adhesive for long-lasting applications. Assessing the adhesive strength will help you choose a supplier that provides sticker paper suitable for your specific needs.
There are several similar factors. If you want to learn more, you can click on the article below for reference. How To Choose The Best Inkjet Vinyl Sticker For Your Needs?
There are paragraphs in this article detailing the factors to consider.
Product category
When choosing a sticker paper supplier, it is necessary to consider whether the supplier's product categories are rich. If you need durability, water resistance, and the ability to withstand outdoor conditions, film sticker paper is the preferred option. On the other hand, if you require an economical solution for indoor applications without the need for waterproofing, paper sticker paper would be suitable.
A premium sticker paper supplier usually has a variety of stickers to choose from.
●Customization Options and Flexibility
Size

The availability of various sticker sizes is essential when choosing an inkjet sticker paper supplier. Different projects may require different sticker dimensions, and having the flexibility to choose the right size is crucial for achieving your desired outcome. Consider suppliers that offer a range of sizes, including standard options like small, medium, and large, as well as the ability to request custom sizes.
Having multiple size options can ensure that your stickers fit appropriately on the intended surfaces without any issues. For example, if you plan to use stickers on small items or packaging, you might need smaller sizes to maintain visual balance and readability. On the other hand, larger stickers may be more suitable for signage or promotional materials. By selecting a supplier with a wide size selection, you can cater to diverse project requirements.
Shape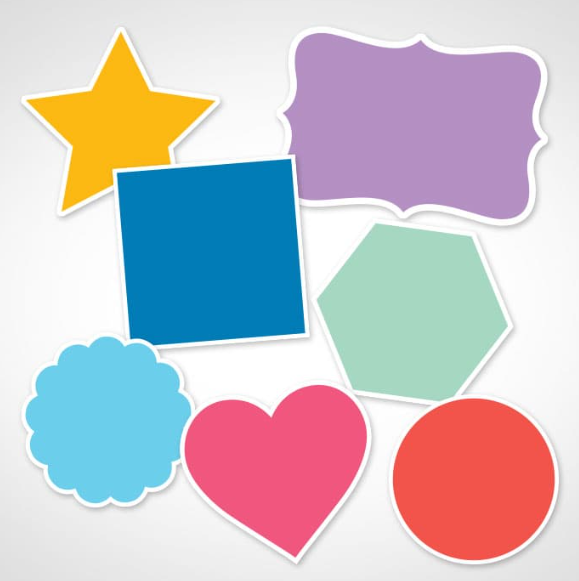 In addition to size options, the ability to choose different shapes is important when selecting an inkjet sticker paper supplier. While standard shapes like squares and circles are commonly available, having the option for custom die-cut shapes can add uniqueness and creativity to your designs.
Custom-shaped stickers can enhance branding efforts and make your stickers stand out from competitors. They allow you to match your stickers to your logo, product shape, or specific design elements. When assessing suppliers, check if they offer customization services for die-cut stickers or if they have pre-designed die-cut templates you can choose from. This customization flexibility will enable you to create visually appealing and distinctive stickers.
Surface treatments
Consider the availability of different surface treatments when choosing an inkjet sticker paper supplier. Surface treatments can enhance the appearance, durability, and functionality of the stickers.
Glossy and matte finishes are the most common surface treatments available. Glossy finishes provide a shiny and reflective appearance that can make colors appear more vibrant and images more eye-catching. They also offer a smooth texture that adds a polished look to your stickers. On the other hand, matte finishes provide a non-reflective and satin-like appearance, which can be suitable for a more understated or elegant look.
Some suppliers may offer specialty surface treatments, such as textured finishes or protective coatings. Textured finishes can add tactile interest to your stickers, creating a unique sensory experience for the recipients. Protective coatings can provide extra durability and resistance to fading, scratches, or water damage, ensuring that your stickers maintain their quality even in challenging conditions.
When evaluating suppliers, inquire about the range of surface treatments they offer and their suitability for your specific applications. Consider the visual and tactile effects you want to achieve with your stickers and choose a supplier that can provide the desired surface treatments to meet your aesthetic and functional requirements.
Competitive price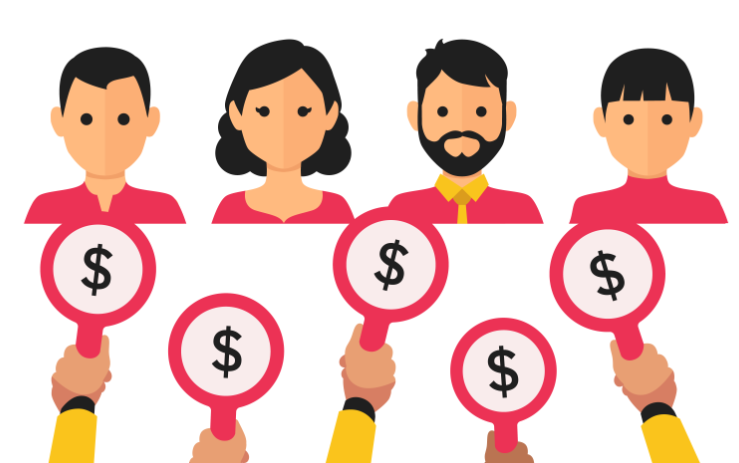 Pricing is an important factor to consider when choosing an inkjet sticker paper supplier. While it's essential to stay within your budget, it's equally important to ensure that the supplier's pricing is competitive in the market.
When comparing prices, consider the quality of the sticker paper and the other factors mentioned earlier. A supplier offering lower prices may compromise on quality or provide limited customization options. On the other hand, a higher-priced supplier may offer premium-quality sticker paper with additional features or services. Finding a balance between pricing and quality is key to ensuring cost-effectiveness.
Request quotes or pricing information from multiple suppliers and compare them to determine which one offers the best value for your money. Remember to consider the overall package, including the quality, customization options, and additional services provided, rather than solely focusing on the price.
Reliability and customer support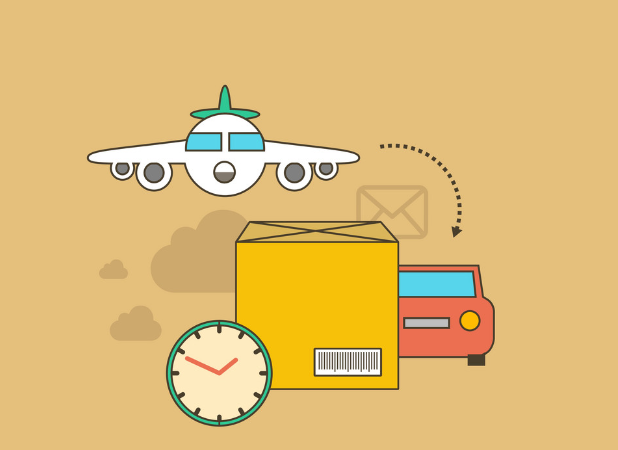 Reliability and timely delivery are crucial aspects when selecting an inkjet sticker paper supplier. You need a supplier who can consistently provide the quantity of sticker paper you require and deliver it within the agreed-upon timeframe.
Evaluate the supplier's track record and reputation in terms of fulfilling orders accurately and promptly. Look for testimonials or reviews from other customers to gauge their reliability and the level of customer satisfaction. A reliable supplier will have effective inventory management systems in place to ensure that they can meet your order quantities and deliver on time.
Furthermore, effective communication with the supplier is essential. They should be responsive to your inquiries and provide clear information about order processing, shipping, and delivery timelines. By choosing a reliable supplier, you can minimize the risk of delays or disruptions to your projects.
After-sales Service and Support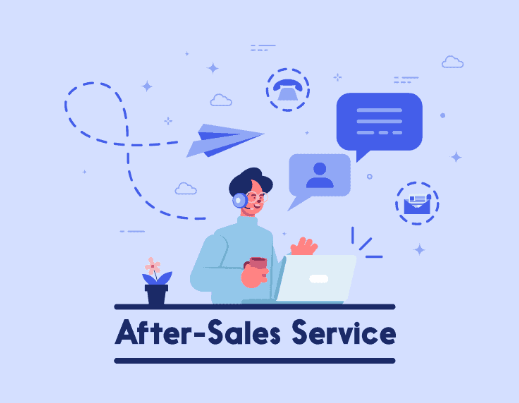 Return Policies
When dealing with any product, including inkjet sticker paper, it's important to consider the supplier's return policies. Unforeseen issues may arise, such as receiving damaged or defective sticker paper, or realizing that the product doesn't meet your expectations. In such cases, a favorable return policy can provide reassurance and facilitate the resolution of any problems.
Check if the supplier has clear return policies that outline the conditions for returns, including timeframes, acceptable reasons for returns, and the process for returning the products. It's beneficial to choose a supplier that offers a reasonable return window and provides options for refunds, replacements, or credits.
Problem Resolution Capabilities
Evaluate the supplier's problem resolution capabilities. In case of any issues or concerns with the sticker paper, a supplier with effective problem resolution capabilities can provide valuable support. They should have a responsive and helpful customer service team that can address your concerns promptly and effectively.
Look for suppliers who prioritize customer satisfaction and have a reputation for resolving issues in a timely and satisfactory manner. This includes their ability to communicate openly, listen to your concerns, and take appropriate actions to rectify any problems. A supplier that values their customers and strives for positive resolution demonstrates a commitment to maintaining long-term relationships and ensuring customer loyalty.
Sustainability and environmental responsibility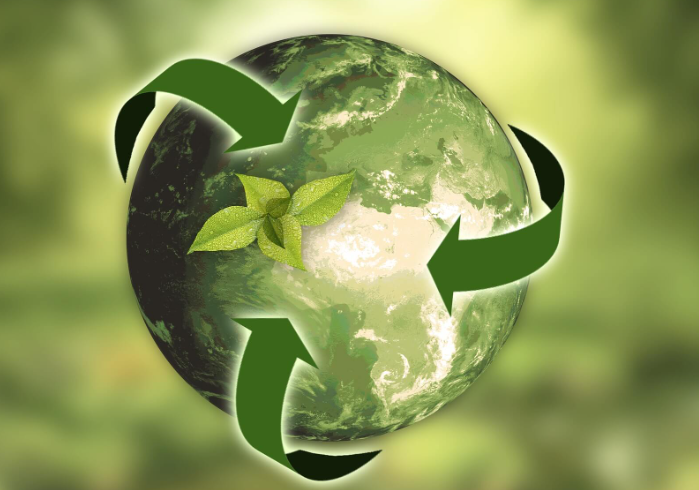 As environmental awareness continues to grow, considering a supplier's sustainability practices is increasingly important. Look for a supplier that demonstrates a commitment to sustainability and environmental responsibility in their operations and products.
A sustainable inkjet sticker paper supplier may prioritize using eco-friendly materials, such as paper made from recycled content or responsibly sourced fibers. They may also employ environmentally conscious manufacturing processes, such as reducing waste, conserving energy, or minimizing the use of harmful chemicals. Additionally, they might have certifications or eco-labels that validate their commitment to sustainable practices.
Choosing a supplier that aligns with your values regarding environmental sustainability can contribute to your own efforts in reducing your carbon footprint and supporting a greener future.
As a reliable supplier, A-sub basically takes all the above factors into consideration for its partners. If you are interested, you can click the link to browse and contact customer service for inquiries. It is our pleasure to answer your questions.
Conclusion
In conclusion, selecting the right Inkjet sticker paper supplier is crucial for achieving high-quality prints and ensuring a successful sticker printing experience. By considering the factors discussed in this article, you can make an informed decision and choose a supplier that meets your specific requirements.
Quality standards and product performance, customization options, pricing and cost-effectiveness, reliability and timely delivery, after-sales service and support, as well as sustainability practices, all play significant roles in the supplier selection process.
Remember to assess the print clarity, color vibrancy, and adhesive strength of the sticker paper. Consider customization options such as size, shape, and surface treatments. Evaluate competitive pricing, reliability in terms of supply quantity and on-time deliveries, as well as the supplier's after-sales service and support capabilities.
Furthermore, prioritize suppliers that exhibit sustainability and environmental responsibility practices. By considering these factors comprehensively, you can choose an Inkjet sticker paper supplier that not only meets your immediate needs but also aligns with your long-term goals.
Make a well-informed decision and set the foundation for impressive sticker prints that capture attention and leave a lasting impact.