The Embodiment of A-sub As the First Choice of Consumers
A-sub is one of the industry's most famous brands of sublimation paper. The company has been in development for 10 years now. Both online platforms such as Amazon, eBay, etc., and local offline stores, have developed very mature and have strong competitiveness. As the top choice in consumers' minds, A-sub has enough proof to prove itself.
● Sales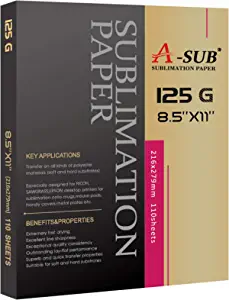 A-SUB Sublimation Paper 8.5×11 Inch, the most popular paper in the A-sub series has been reviewed over 30,000 times, and all other models have reached at least a thousand, at most ten thousand times. Compared with other brands, A-sub has the highest sales volume. It is even three times more than the second best-selling product. Continued best sellers are a certification to A-sub sublimation paper's quality and industry-leading position.
● Reviews
Customer Reviews, including Product Star Ratings, help customers to learn more about the product and decide whether it is the right product for them. To calculate the overall star rating and percentage breakdown by the star, Amazon doesn't use a simple average. Instead, their system considers things like how recent a review is and if the reviewer bought the item on Amazon. It also analyzed reviews to verify trustworthiness.
This means that our 4.8-star rating is absolutely true and reliable. The data shows that over 85% of the purchasers maintain a high opinion of the A-sub sublimation paper. The most popular comments from consumers are the consistency of the quality and the vividness of the colors. This is the main reason why they choose A-sub. Of course, there are good reviews and bad reviews. But the phenomenon described by the bad reviews is mostly caused by consumers not following the actual operation.
Strengths of Being the First Choice
As the No.1 selling sublimation paper, we have many strengths. There are both intrinsic and extrinsic factors. I will explain them next.
● Well-known brand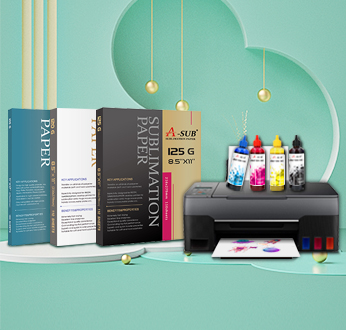 First of all, is our well-known brand. We developed our brand on online platforms in earlier years. That is why we accumulate so many consumers.
We also have a professional team to build our brand image. We cooperate with many famous people to test our product. That makes our products' high quality known by more people.
● High quality
A-sub sublimation paper always provides vibrant colors. Its transfer rate can be over 98%. The drying speed is also so fast that costs less than 150 seconds. The high quality is also very stable. Our sizes are diverse, too. It can meet any need of customers.
We are not satisfied with the immediate results. In addition to the products mentioned above, we are further developing the latest technologies. The purpose is to provide consumers with a better experience and less costly loss. As a result, we developed the Asub-GL series.
Asub-GL series is a fast drying, high transfer product. It is the latest product in the A-Sub series. Compared with the fast-drying series, it dries faster and produces more vivid colors and more realistic images. At the same time, it has excellent repeatability, high resolution, and distortion resistance. They are also suitable for a wide range of application environments and have low residue levels.
It is more adaptable and can be used for a wide range of printing processes. It is also suitable for printing in all print modes and all ink quantities. It provides accurate results in a large number of inks and under precise printing conditions. It dries faster and leaves less residue than similar products both domestically and internationally.
● Comparison with other brands
The first is the quality of our products. As the first choice of consumers, we have been working hard to improve ourselves and trying to develop a better value-for-money sublimation paper. We strive to be far ahead of other brands in terms of craftsmanship. Secondly, our promotion is also moving into new media and developing new areas. This has enabled us to get more exposure than other brands. Finally, our service quality is being further improved in order to be able to provide better service to our customers.
● Insight into market demand
As an established brand in this industry, we stand out because we understand the needs of our customers. We are able to provide consumers with the best and most consistent products and results. This is easier said than done.
But, we always keep our mind and insist on using the best technology, the best process, and the best material to produce A-sub heat sublimation paper. So that our products can be more suitable for consumers' needs. After the purchase, we also try our best to provide the best service to the consumers.
● Excellent promotion and advertising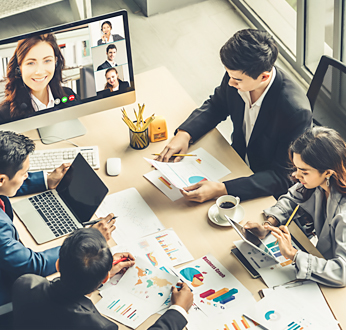 For a product, promotion is indispensable. Otherwise, even if it has good quality, no one will buy it. Thus, we have formed a professional promotion team. Eye-catching advertisements and professional videos allow us to make a deeper impression on our customers. At the same time, we build our own website to provide better service and guidance to our customers.
● Perfect Service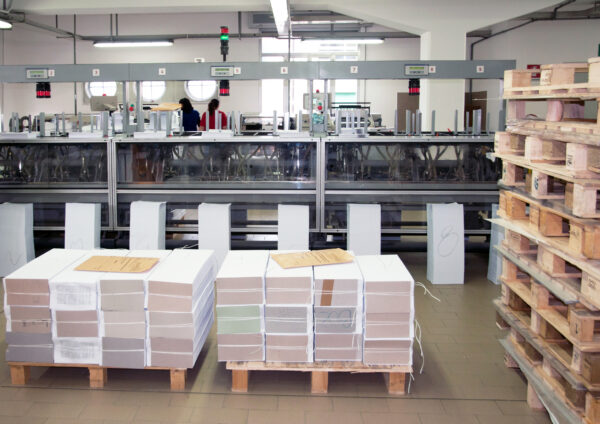 As a company with more than twenty years of experience, we have experienced staff and a complete service system. When consumers place an order, our workers will produce, pack and ship the products as fast as possible. Before and after sales, our sales staff is also able to provide the most satisfactory service to consumers. At the same time, we have several branches around the world, such as in China, Singapore, and the United States, to ensure that consumers receive the first response to their inquiries.
Summary
All in all, the high quality of our products is the biggest prerequisite for our preference as consumers. The high quality of our products is evident to all. The super high transfer rate, vivid colors, and super fast drying speed are proof of our superiority over other products. Secondly, we rely on our brand effectiveness, external promotion, and insight into consumer needs. The latter is equally important. This allows our high-quality products to be widely known. It broadens the sales path and increases sales. These are the reasons why A-sub can become the first choice in consumers' minds.