Intro
In the printing industry, delivering high-quality prints is essential for customer satisfaction and business growth. One crucial element that significantly impacts the print quality is the choice of paper. Photo paper, specifically designed for printing photos, can elevate the output of your printing business. In this article, we will explore the benefits of incorporating photo paper wholesale into your operations and discuss strategies to enhance customer relationships, improve market competitiveness, and ultimately, boost your printing business.
What's Photo Paper Wholesale?
Photo paper wholesale refers to purchasing photo paper in bulk directly from manufacturers or suppliers. This approach offers several advantages over buying smaller quantities or relying on retail channels. By procuring photo paper wholesale, you can access a larger quantity of high-quality paper at competitive prices, ensuring a steady supply for your printing business.
Benefits of Photo Paper Wholesale
●Cost-effectiveness
One of the primary benefits of photo paper wholesale is the cost-effectiveness it offers. Buying in bulk allows you to enjoy significant cost savings compared to purchasing individual packs of photo paper. This cost advantage can directly contribute to improving your profit margins or passing on the savings to your customers, making your printing services more competitive in the market.
●Bulk Availability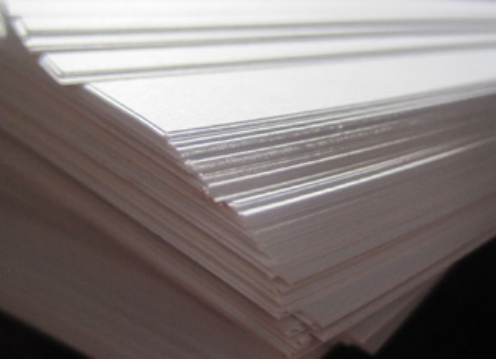 By opting for photo paper wholesale, you can ensure a consistent supply of paper for your printing business. Lacking of photo paper in the middle of a project can lead to delays and customer dissatisfaction. With bulk availability, you can better manage your inventory and meet the demands of your customers promptly.
●Variety of Options
Another advantage of photo paper wholesale is the access to a wide range of options. Suppliers typically offer different types of photo paper, including glossy, matte, satin, and specialty finishes. Having a variety of options allows you to cater to the diverse preferences of your customers and expand your services to meet different printing requirements.
●Stable Quality
The manufacturing process of photo paper can vary slightly in quality depending on the weather or the batch of raw materials. Even if the same photo paper is purchased in small batches, the quality of the paper and the printing results may vary slightly. However, if a large quantity is purchased at one time, the product produced by the factory will be at a relatively stable quality level. Speaking of buying in large quantities, A-sub can provide personalized services to customers on this basis, developing specific photo paper sizes, etc. This is one of our major advantages as a photo paper manufacturer.
Building Customer Relationships and Market Competitiveness
●Customer Satisfaction
Using high-quality photo paper obtained through wholesale channels can significantly enhance the print quality, resulting in greater customer satisfaction. Clear, vibrant, and durable prints will leave a lasting impression on your customers, encouraging repeat business and positive word-of-mouth referrals.
●Collaborating with Customers
Engaging with your customers and involving them in the printing process can strengthen your relationship and foster loyalty. Seek their feedback on the print quality and involve them in selecting the most suitable photo paper for their specific needs. By collaborating closely with your customers, you can tailor your services to their preferences and establish yourself as a trusted printing partner.
●Advantages for Market Competitiveness
In a competitive market, staying ahead requires innovation and differentiation. By integrating photo paper wholesale into your printing business, you can gain a competitive edge by offering high-quality prints at affordable prices. This advantage will attract new customers and help you retain existing ones, positioning your business as a reliable and superior printing service provider.
Tips for Successful Photo Paper Wholesale Integration
●Conduct Market Research
Before selecting a supplier for your photo paper wholesale needs, conduct thorough market research. Evaluate different suppliers based on their reputation, product quality, pricing, and reliability. Choose a supplier who can consistently deliver high-quality photo paper in the quantities you require.
●Monitor Quality Control
Maintaining consistent print quality is crucial for your printing business's reputation. Regularly monitor the quality control processes of your chosen supplier to ensure that their photo paper meets your standards. Conduct tests and quality checks to verify the performance and longevity of the prints produced using their paper.
●Foster Strong Supplier Relationships
Building strong relationships with your suppliers is essential for a smooth and successful photo paper wholesale integration. Maintain open lines of communication, provide feedback on product quality, and address any concerns promptly.
●Streamline Ordering and Delivery Processes
Efficiently managing your orders and ensuring timely delivery is crucial when dealing with photo paper wholesale. Establish streamlined processes for placing orders, tracking shipments, and receiving inventory. This will help you maintain a steady supply of photo paper and avoid any disruptions in your printing operations.
●Stay Updated with Industry Trends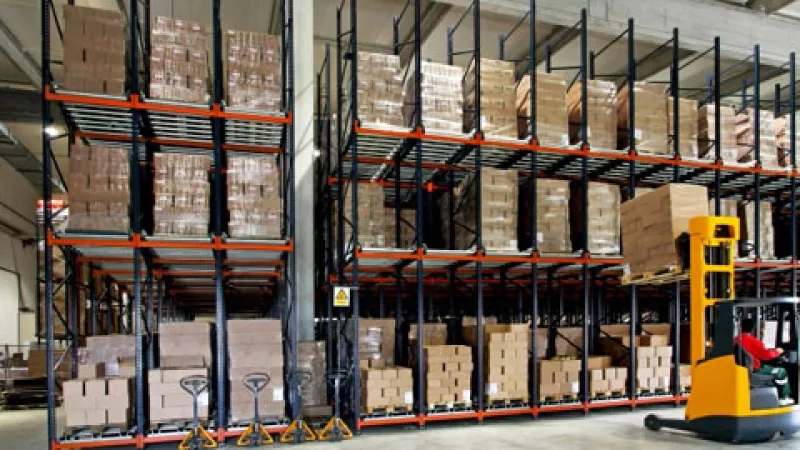 The printing industry is continuously evolving, with new technologies and trends emerging regularly. Stay informed about the latest advancements in photo printing and paper options. This knowledge will allow you to adapt your offerings, stay relevant in the market, and provide cutting-edge printing solutions to your customers.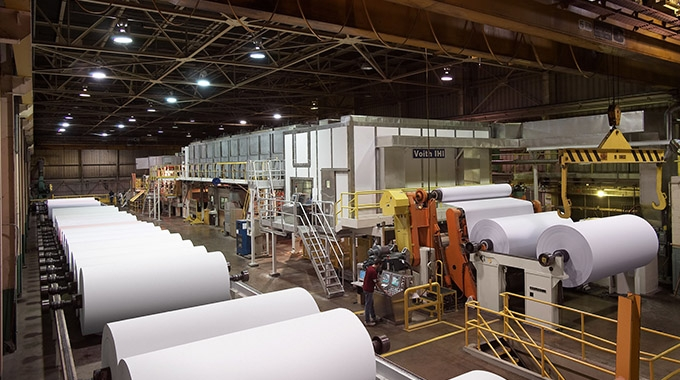 In this field, A-sub will help you a lot. We have the latest technology in photo paper and the other kinds of paper. To keep up with the demand of consumers, we have been investing in better technology. You can get the best service and prompt feedback.
Marketing and Promoting Your Enhanced Printing Services
●Showcase Print Samples
When integrating photo paper wholesale into your printing business, create a portfolio of print samples that highlight the superior quality achieved through this approach. Display these samples at your business premises, on your website, and in marketing materials. This visual representation will effectively demonstrate the value of your enhanced printing services to potential customers.
●Develop Targeted Marketing Campaigns
Craft targeted marketing campaigns to reach your desired customer base. Identify the segments of the market that can benefit most from your high-quality prints and tailor your messaging accordingly. Highlight the advantages of photo paper wholesale, such as affordability, durability, and exceptional print quality, in your marketing materials to attract potential customers.
●Offer Promotional Packages and Discounts
To incentivize customers to choose your printing services, offer promotional packages and discounts that include the use of photo paper wholesale. Create attractive bundles that include prints on premium photo paper at discounted rates. This will not only encourage new customers to try your services but also entice existing customers to upgrade their printing options.
●Leverage Social Media and Online Platforms

Utilize social media platforms and online marketplaces to promote your printing business and the benefits of photo paper wholesale. Share captivating visuals of your high-quality prints on platforms such as Instagram, Facebook, and Pinterest. Engage with your audience, respond to inquiries promptly, and use these platforms as a means to showcase your expertise and build a strong online presence.
A-sub has full experience in the field of social media ans online platforms. Here are our accounts anda YouTube channel. These videos are all produced by ourselves. If you have questions on the operations of photo paper, you can take a look at our videos.
Staying Ahead in a Competitive Market
●Powerful Supplier Partnerships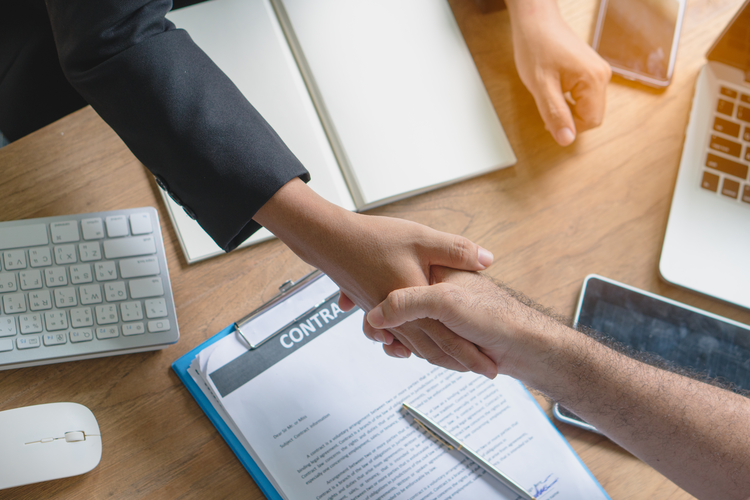 stablish strong partnerships with reliable and reputable photo paper suppliers. Collaborate with them to stay informed about new product releases, industry trends, and any promotional opportunities they may offer. A powerful supplier network will give you a competitive advantage, ensuring a consistent supply of high-quality photo paper and access to the latest advancements in the market.
●Innovate and Diversify Your Services
To stay ahead in a competitive market, continually innovate and diversify your printing services. Explore new printing techniques, offer unique finishes, and provide value-added services that differentiate your business from competitors. Of course, you can commit most of these referred above to A-sub. And then, stay attuned to customer preferences and industry demands to identify areas where you can innovate and expand your offerings.
●Build a Loyal Customer Base
Focus on building long-term relationships with your customers. Provide exceptional customer service, deliver consistent print quality, and exceed customer expectations. Offer personalized recommendations, timely delivery, and flexibility in meeting their printing requirements. Building a loyal customer base will not only ensure repeat business but also generate positive word-of-mouth referrals, enhancing your reputation and market standing.
Conclusion
Integrating photo paper wholesale into your printing business can be a game-changer. By leveraging the cost-effectiveness, bulk availability, and variety of options offered by wholesale suppliers, you can enhance the print quality, strengthen customer relationships, and improve your market competitiveness. Implement the tips and strategies discussed in this article, and promote your enhanced printing services effectively to unlock the full potential of photo paper wholesale in boosting your printing business. Stay ahead in the competitive market by embracing innovation, nurturing strong supplier partnerships, and building a loyal customer base.
We also sincerely invite you to consider cooperating with A-sub brand. As one of the most famous manufacturing plants, we are confident that we can provide you with the most stable, high-quality products and services. If you want to know more about the wholesale of photo paper, please contact us. We will give you an answer as soon as possible within 24 hours.