Intro
●Commitment to Reliable Photo Paper Supply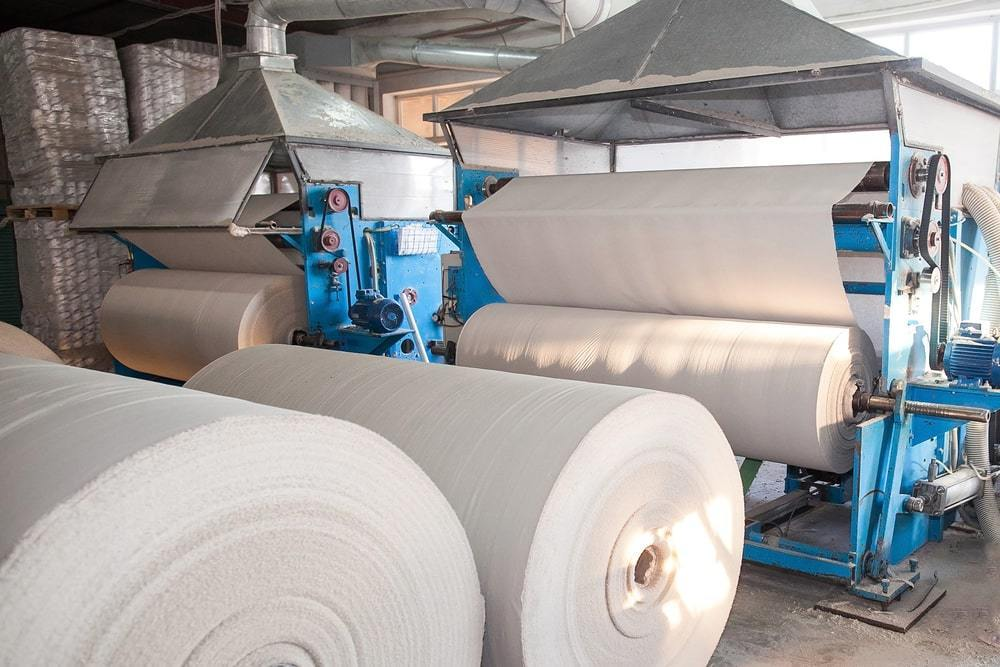 As a leading brand in the photo paper industry, A-sub Paper has been providing inkjet photo paper to wholesalers for over 10 years. We take great pride in our reputation for reliability and being a steady supplier that wholesalers can count on. Maintaining an uninterrupted supply of high-quality photo paper is core to our brand promise. Whether market demand is high or low, we strive to fulfill all wholesale orders without fail and ensure our partners face minimal disruptions to their business.
Through continual investment and innovation, we have developed robust systems and manufacturing capabilities that allow us to meet fluctuating needs efficiently. Our state-of-the-art warehouse and logistics infrastructure guarantees on-time shipping of complete orders. Over a decade , we have strengthened relationships with hundreds of resellers through consistent delivery of premium products. Their endorsement of our supply chain strength is a testament to our dedication towards our wholesale partners.
●Discuss Strategies to Ensure Steady Wholesale Supply
In this article, we explore A-sub Paper's strategies for ensuring a steady and reliable wholesale supply. As volumes naturally rise and fall throughout the year due to seasonal patterns or industry cycles, keeping wholesalers fully stocked while balancing costs is a challenge. We will outline our demand forecasting process, flexible production planning and optimized inventory management practices that work in harmony to satisfy dealer needs smoothly. Case studies demonstrate how initiatives such as our just-in-time manufacturing model and warehouse digitization project have enhanced our wholesale supply capabilities. By gaining a better understanding of A-sub Paper's end-to-end supply chain operations, our partners can be assured of an uninterrupted inflow of goods. Our goal is for all wholesalers to experience reliability and stability in their photo paper sourcing.
Understanding Wholesale Demand
●Photo Paper Wholesale Market Overview
The photo paper wholesale market serves thousands of retail photo outlets, printer dealerships, online shops and independent resellers across the country. These businesses rely on a steady inventory of photo paper to meet consumer and commercial printing needs. Industry data shows annual wholesale revenue totals several billion dollars. Over the past five years, revenue has grown moderately as digital printing becomes more mainstream. However, demand fluctuates monthly and seasonally. Major calendar events like holidays, back-to-school time and summer vacation season cause spikes. Economic trends also impact photo output levels.
●Fluctuating Dealer Needs and Importance of Reliability
As a key link in the supply chain, wholesalers strive to avoid stockouts that dissatisfy customers and lose sales. Yet forecasting demand precisely is difficult given changing consumer behavior and unpredictable market conditions. Wholesalers lean on dependable suppliers like A-sub Paper to balance inventory levels efficiently through frequent replenishments. Our dealers appreciate just-in-time inventory management that avoids overstocking costs yet ensures popular SKUs stay on shelves. Running out of high turnover items costs wholesalers orders and brand loyalty. With accurate production visibility, A-sub Paper fulfills large post-holiday replenishments reliably for our dealers. Sticking to scheduled delivery dates even amid peak volumes builds trust in our supply resiliency over the long run.
Demand Forecasting and Production Planning
●Forecasting Wholesale Demand Process
Accurately anticipating wholesale order volumes months in advance is crucial for production planning. A-sub has developed a sophisticated forecasting model that factors in historical sales trends, planned marketing initiatives, and external economic indicators. We gather monthly order data from our ERP system spanning 5 years. This treasure trove of sales intelligence is analyzed using specialized forecasting software that identifies seasonal patterns and event-driven demand spikes. Our analysts also study industry reports on the latest photography and printing trends. Combining quantitative and qualitative insights helps narrow the forecast error rate each year. The result is a highly accurate 6-month demand projection for each product SKU rolled out quarterly.
●Planning Production ahead of Time based on Forecasts
Armed with the 6-month forecast, our production team develops a rolling capacity plan. Using optimization algorithms, we determine the most cost-effective manufacturing schedule. This factoring of facility capacity, packaging line throughputs, raw material lead times, and planned maintenance schedules ensures we maximize equipment uptime. Close coordination with suppliers guarantees continuity of paper, chemicals and packaging supplies to support the production plan. Any risks to deadlines from supply chain issues are identified and mitigated well in advance. Monthly progress against the plan is monitored through our ERP dashboard. This visibility aids swift response if demand diverges from forecast, like initiating overtime shifts or third-party contract packaging. The rigor of our planning process helps avoid unplanned downtime and shortages.
Flexible Manufacturing Capabilities
●Adjusting Production Volume and Product Mix Flexibly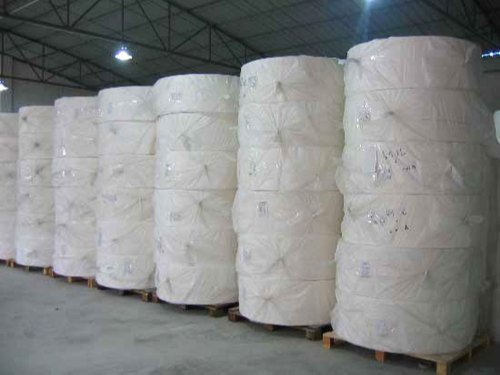 Digital print technology has enabled much of our manufacturing infrastructure to quickly adjust output levels based on predicted demand swings. Throughout each day, production supervisors monitor wholesale order volumes entering our ERP. Using this real-time sales data, they can dynamically recalibrate manufacturing schedules up until the day of production. Say forecasted demand for a high-velocity SKU unexpectedly rises by 20% next quarter - factory lines can be reconfigured within hours to shift more capacity to that item via parameter changes. This quick reallocation lets us maximize equipment utilization across fluctuating needs.
●Maximizing Output within Capacity Constraints
Additionally, bottlenecks are avoided through flexible automation. Packaging machinery can seamlessly transition between product formats, permitting a monthly mix change of up to 30% without slowdowns. For example, our carton erecting lines can rapidly adjust from erecting 2000 delivery boxes an hour to 5000 smaller bags per hour. Paper coating and slitting machinery also switches between job sizes nimbly under automated control systems. These capabilities empower supervisors to handle demand surges for certain SKUs without scheduling overtime. When inventory projections point to a supply overhang, preventive line adjustments are initiated in a controlled manner under capacity limits. This balancing act optimizes resource use.
Having established standardized workflows, operators can execute mix changes during shifts keeping downtime minimal. Digital workflows also expedite changeovers by auto-generating new production plans from a centralized recipe database. Overall equipment effectiveness monitoring further sustains high asset productivity and agility even as we produce hundreds of SKU variants. This nimble production infrastructure plays a key role in our responsiveness to wholesalers.
Warehousing and Logistics Management
●Effective Inventory and Warehouse Management
A-sub Paper operates three strategically located distribution centers spanning North America to ensure fast deliveries. We employ cutting-edge warehousing technologies like radio-frequency identification and voice-directed putting to maximize space utilization and pick accuracy. Real-time inventory levels are captured through automated cycle counts. Our optimized slotting arrange similar SKUs together on shelves for quicker put-away and fulfillment of similar part numbers. Dynamic low-stock replenishment rules triggered by our ERP system maintain optimal safety stocks. An automated storage and retrieval system consolidates pallets for dense storage, minimizing empty spaces.
●Reliable Order Fulfilment Through Optimized Logistics Network
This integrated distribution network supports over 98% same-day and next-day shipping performance. Multiple carriers collaborate with us through continuous transit time benchmarking and analytics on congestion hotspots. Our transportation management system generates optimal routes factoring vehicle capacities, delivery addresses and real-time traffic conditions to consolidate LTL shipments. Multi-drop deliveries are expertly sequenced for efficiency. Carriers can also quickly accommodate rush orders needing air freight through our expedited shipping programs.
Wholesalers appreciate the order visibility extending from production updates to shipment tracking. With all processes supported by a central omnichannel platform, we achieve best-in-class fill rates and customer service levels year-round. This is why A-sub Paper remains the reliable photo paper supplier wholesalers have come to depend on.
Continuous Improvement
At A-sub Paper, continuous improvement is engrained in our culture. We methodically evaluate processes to find areas where responsiveness can be increased and costs optimized. For example, after benchmarking distribution workflows, we implemented a new warehouse management software that streamlines inventory receipt and put-away using configurable business rules. This sped up distribution center throughput by 15%. We also replaced manual shelf label printing with industrial printers, cutting labeling time in half. Our R&D team develops new formulation techniques to reduce paper waste during coating trials.
Benefits for Partners
By maintaining consistent supply through optimized operations, A-sub Paper provides stability for wholesale partners. With a reliable 6-month visibility on production schedules, we avoid sudden price hikes caused by unexpected shortages. Long-term output commitments also allow for steady negotiated pricing with minimal quarterly fluctuations. Additionally, our lean infrastructure controls costs so savings are passed on. Wholesalers thus face predictable photo paper expenses and profit margins over time.
Conclusion
Over the past decade, A-sub Paper has strived to solidify our reputation as a paragon of reliability for wholesalers in the photo industry. We understand how essential an uninterrupted paper supply is for our distributor partners to run their businesses seamlessly. By maintaining a focus on sustainably strengthening our planning, manufacturing, and logistics strengths through ongoing digital transformation, we aim to live up to our wholesalers' trust in us year after year. Whether it's forecasting demand accurately months in advance, delivering completed orders on schedule, or providing full supply chain visibility, A-sub Paper is dedicated to serving as the dependable backbone for photo retailers worldwide.
Looking ahead, we will continue pushing boundaries to raise the bar for wholesale support. Firstly, expanded R&D into production line automation and new coating processes can boost responsiveness to custom product requests. Secondly, collaborative warehousing initiatives with key distributors may allow us to further consolidate transportation, reducing transport times. Thirdly, leveraging IoT sensors and AI maintenance analytics can help optimize equipment uptime preventively. Lastly, emerging partnership models may be explored to weather future uncertainties together through open data sharing.
In conclusion, A-sub Paper's ethos of putting wholesalers first through dependable service will remain unchanged. By navigating new supply chain frontiers proactively, we aim to cement our position as the most reliable provider for photo distributors. Our growing engineer team is dedicated to this pursuit of excellence through continuous upgrades harnessing cutting-edge innovations. With the ongoing faith and valued insights from our partners, A-sub Paper is committed to ensuring worry-free operations for all involved in the imaging industry value chain.