The sublimation printing business is fast taking over the world of printing.
Everyone wants a custom-made product to showcase individuality, personality and perhaps promote their businesses or brands. Hence, sublimation printing is becoming more and more popular.
It is in high demand due to the high-quality image produced on practically any material from plastic, paper, fabric, ceramic, etc.
The business is fast becoming a source of living for millions on the street of unemployment and can advertise other companies, ideas and innovation, and creative designs.
And that is why you should consider getting your supplies from a country that can help make your business thrive if you're considering owning a sublimation business or if you plan to make more profits if you're already in the printing industry.
Getting good and quality supplies from China can help scale your business and amplify your profit margin.
How is Sublimation Popular?
There are two primary production methods used to customize personalised items, namely: heat sublimation and the DTF method.
According to the data given by Google as of last year (2021), the heat sublimation production method has grown to about ten times more popular than the DTF method.
Heat sublimation is about 450,000 in use, while DTFmethods has about 246,000 users on Google.
The margin is relatively apparent, according to the stats. This difference in users could result from how effective the heat sublimation method is.
According to those in the sublimation business, more than 90% of them affirm how lucrative and creative heat sublimation makes their businesses look compared to any other method.
This method helps for prompt and swift deliveries of quality products. Having more demands, and hence making more profits.
Direct to film (DTF) printing is also a printing technology that involves transfers of customized designs onto unique films for transfer onto garments. DTF printing is a heat transfer process that can last as long as traditional silkscreen prints.
However, the printed area is slightly more noticeable, and the colour vibrancy is somewhat lower than sublimation printing.
Sublimation printing is still a hot cake in the world of printing, as we cannot overemphasize the quality of its end products.
And what makes it so popular is its usage for quality products.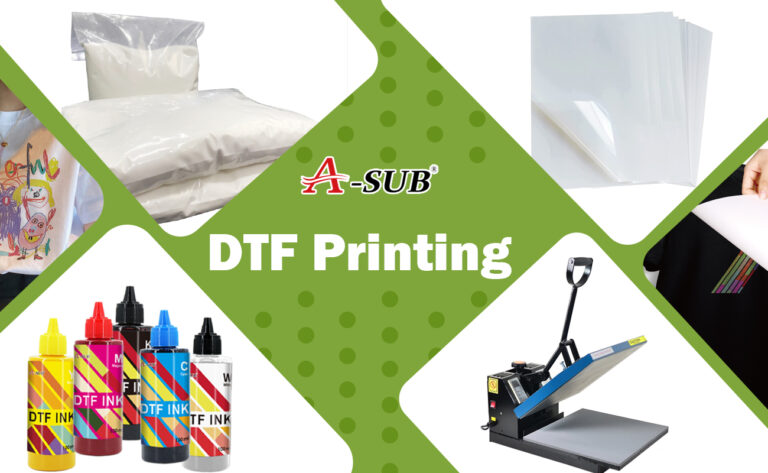 Where to Choose from?
One major problem most sublimation businesses face is having the right supplies and choosing suitable suppliers from a long list of suppliers.
And because both the people engaged in the heat sublimation industry and the consumer market are pretty high, quality supplies of materials remain paramount to satisfy customers' needs.
And if this is a problem with your sublimation business, then you've got the correct answer- choose from China!
China is best for the importation of your supplies because labour is way cheaper than in other countries, affecting your profits.
Choose China
Getting your supplies from China assures you of getting quality sublimation products.
In choosing the factory to get your supplies, you should also consider the country of location of the factory.
A peep into a country's policies and structures would help you decide your business needs.
Some countries' policies may or may not be favourable to exporting specific goods and services. At the same time, some other countries may not even have suitable shipment structures for the movement of the goods.
And all these tend to contribute to your sublimation business's overall performance and growth.
A look into China's structures would help you realise that it's the best country for this sort of business and the supply of all sublimation.
Why should you Consider China for your Supplies?
There are quite some reasons why you should choose China for your supplies, and they include;
The Objective environment
Stable quality and capacity
China has a complete industrial chain, meaning the China Sublimation industry is technologically advanced and has a large number of skilled practitioners, enterprises, and more high-level talents.
Over the years, China has advanced in producing goods and devices with the help of its advanced pieces of machinery.
The quality of the products in China is of high precision, resulting from China having the best manufacturing devices.
China has a relatively younger population, with a large number of their labourers under 50 years old, making them capable of producing quality services.
Lower cost
To amplify your profit margin is dependent on how low the cost of your supplies is.
China has a vast workforce readily available for many of its factory works.
And in a country like China, where there are many practitioners, it only makes labour costs relatively low, which lowers the total cost of all supplies.
Buying from China, you can be sure to get the best prices of all sublimation materials in the world!
Best Covid-19 controlled country
Stable production cycle and shipment time
China's ability to control COVID 19 during and after the pandemic has made its production cycle much more stable than other countries.
There are no restrictions to the production time and limits of sublimation products. As a result, shipping times to other countries are faster, making the products available to millions of users within and outside China.
Stable Society
Another reason for purchasing from China is that China's politics, economy, and society are very stable.
China's policies favour all types of businesses and entrepreneurs alike. Their policies enable shipment structures and exportations of their goods and services.
It also enables and provides a thriving environment for printing businesses and manufacturing factories.
China has many ports with massive throughput, which guarantees China sublimation paper manufacturers to have fast delivery.
China also has the best factory for producing materials needed for sublimation printing.
Benefits compared to other countries
Compared to India
Compared to India, another major producer of sublimation, their sublimation factory can only produce industrial-grade sublimation paper-Roll size.
Also, due to the problem in their production process, they cannot cut the flat sheet precisely and accurately.
However, Chinese manufacturers not only produce industrial-grade sublimation paper but can also produce sheet size-desktop-grade sublimation paper.
Their flat sheets are always cut to precision, making working on the printing machine easy.
Compared to Korea
The sublimation ink is cheaper in China than in Korea, even though the quality may be the same. So by buying from China, you would get the same quality of products as with Korea only that it's cheaper.
And China still has a bigger market for sublimation materials than any other country that produces sublimation materials.
The best-known sublimation brand- A-SUB is in China!
Yes! Today, China has the best-known sublimation brand– the A-SUB brand in the sublimation industry!
A-SUB brand is the overall best amongst five top-notched brands in this industry due to their professional services, quality products manufactured, partnerships, and customer relationship.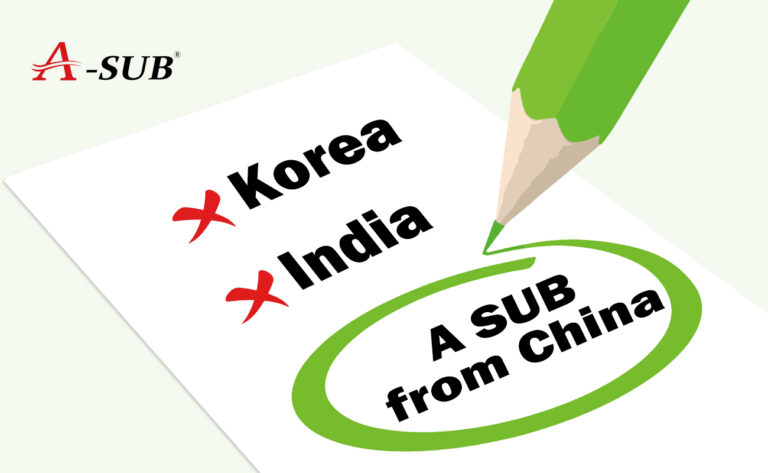 Outstanding sales of the A-SUB brand
A-SUB has the best sales and brand of the sublimation industry, with over a thousand copies sold already on Amazon, Walmart, and eBay.
A-SUB has over 90% positive reviews from end-users of their product.
A-SUB accounts for 10% of the search volume of this industry on the net. For example, since last year, the global monthly search volume of the term "sublimation paper" has been 33,000, while A-SUB's search volume is about 3,000 per month.
Google recommends A-SUB as the number 1 brand in the sublimation industry. And it is rated as the best brand amongst five top-notched brands of sublimation paper manufacture.
According to Amazon recommendations, A-SUB is a best-seller, having up to 28,245 positive end-user reviews.
It's alarming knowing that A-SUB is rated with a 4.8 rating out of 5 stars in return for customers' satisfaction.
One thing you can be sure of getting from A-SUB is its high-quality manufactured papers for delivering quality products. The papers are very thick and can work with any inkjet printer with sublimation ink.
So the papers are easy to transfer designs while still withstanding stress.
Lastly, you can also serve as a merchant (salesperson) for the brand as their goods are increasingly in high demand.
And since the prices of their goods are relatively low, buying in bulk and making enormous profits is possible with the brand.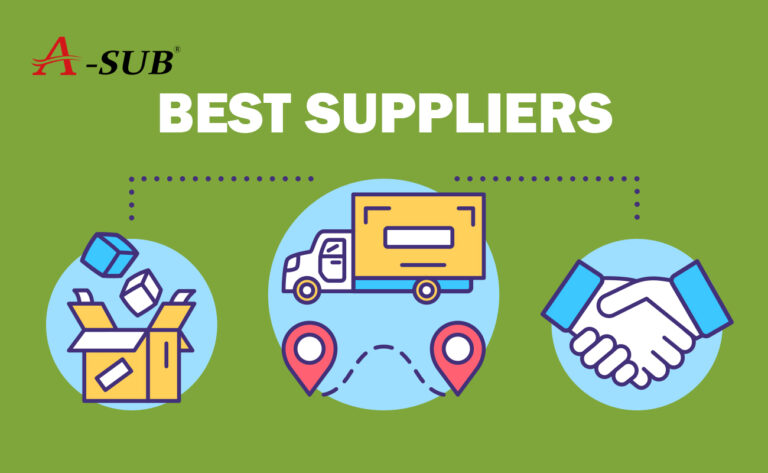 Conclusion
The majority of goods manufactured in the world today are from China. Their technological advancement is impressive, as well as their innovations.
Choosing to get your supplies from China and the A-SUB brand for your sublimation business can be the best you would ever make in advancing your business.
It assures you of getting the best quality product for your money.
Choose China! Choose the A-SUB brand! Choose quality!