Expanding a business can be quite a lot at times, and sublimation business is no exception. From supplies of poor printing materials, late deliveries of supplies, no partnerships, and even worse, no support of any form.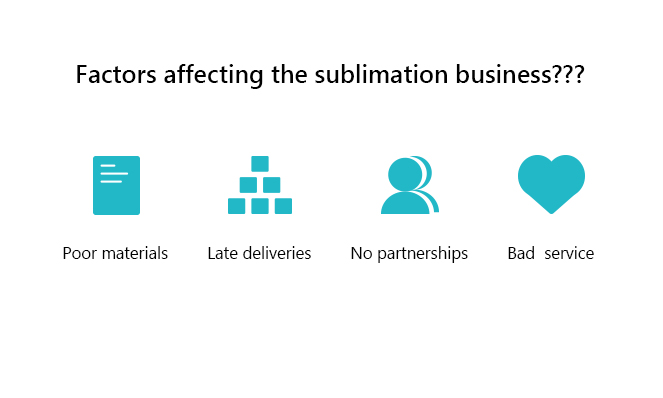 However, A-SUB can help you eliminate these difficulties as a sublimation business owner. With its brand prominence and excellent sales data records, which will be discussed in detail, A-SUB is not only a sublimation supplier but also a partner one can desire.
Ever wanted to have your own printing business? Having to deliver quality printing service to over a thousand people across several cities and countries?

Then, the sublimation business is the business for you! And even if you're already in this business, then it's high time to look into expanding it. And by partnering with A-SUB, you can be at the top of this business in no time!
Well, here's why…
The sublimation business involves the technique of transferring personalized designs onto several items with the use of the dye- sublimation technique.

It is a lucrative venture with a high-profit margin and has become popular with thousands of individuals and organizations demanding personalized items for their events and social occasions.
Both individuals and corporate bodies are very in need of this service.
A sublimation business is a business that empowers creative designers and entrepreneurs alike.
And just in case you are wondering how to get started, or you think having heavy capital is needed for expansion, then there's one thing you should know.

A sublimation business is among many other businesses that can be started with little capital of less than $1000 for start-up and would need no more than that for expansion. You can be amazed at how easy it is to start one up.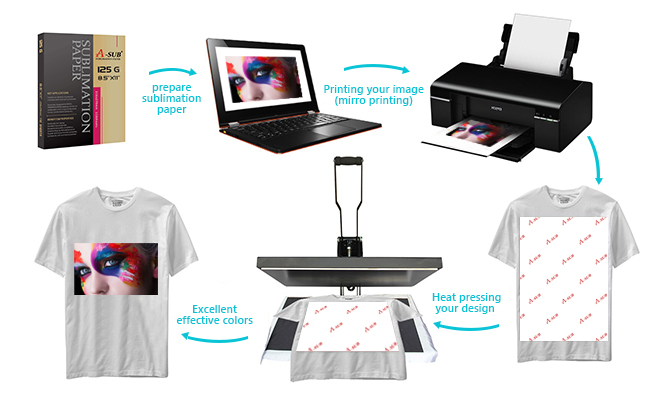 If you are already considering owning a sublimation business and how you can begin expanding it, here are the keys to making it successful.
Below are outlined the best keys to having a successful sublimation business
Choosing a Right Sublimation Paper Manufacturer- A-SUB

One way to achieve success in your sublimation business is by opting for quality equipment and tools to work with. This includes printers, heat press machines, ink, papers, etc.
Having a good sublimation paper manufacturer that supplies you with quality sublimation papers is vital. Sublimation papers are a special type of printing paper that is used to transfer a particular design on personalized items such as mugs, t-shirts, throw pillows, etc., in a very fast and simple way.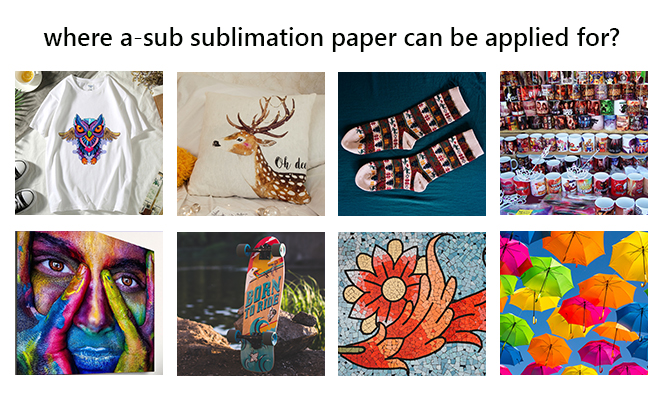 And you'd want to get one that doesn't jeopardize the quality of your business in no time.
In having a good supply for your sublimation papers, A-SUB manufactures the best sublimation papers with no stress on delivering to you anywhere in the world. And using A-SUB sublimation papers only makes it easy to transfer your designs on various surfaces with lesser ink used and having more time due to its fast-drying effects.
Having a good sublimation paper makes it easier for your sublimation business to thrive, and A-SUB paper can help you achieve that.
What Makes A-SUB Outstanding?
Heritage and strength of the factory
One common fear of most business owners is having trust in the consistency of their suppliers. But over the years, A-SUB has proven to be dedicated to the industry with over 20years of experience.
Records show over 2 million packages are shipped annually around the globe.
And having more than 150 workers with over 20 production lines, you should be confident of their ability to deliver quality services at the best rates.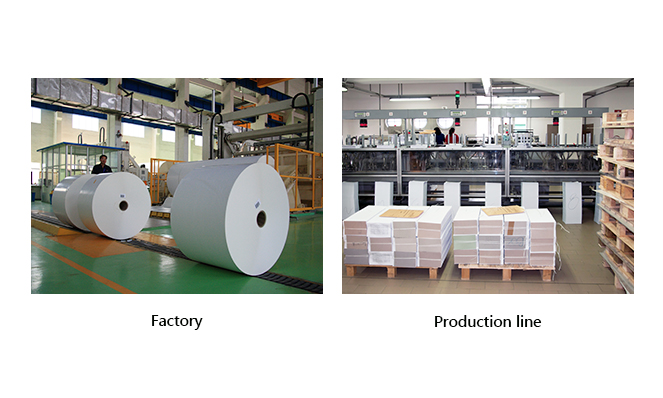 One way to gain the trust of a brand is when it has an online presence in an industry that is consistent with relating to its customers and meeting their everyday demands.

A-SUB accounts for about 10% of the search volume for sublimation papers. Statistics show that the global search volume for the term 'sublimation' is 33,000, and A-SUB search volume is about 3,000 per month.
It is recommended by Google as a top brand. It is rated as the best brand amongst five top-notched brands for your sublimation paper. It is also worthy to say that A-SUB is an Amazon bestseller with up to 28,245 positive reviews from end-users.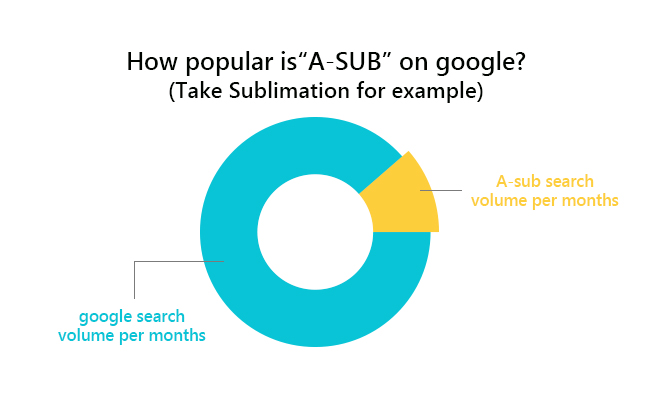 It's also amazing to know that A-SUB is rated 4.8 out of 5 stars in return for the satisfaction customers get. One thing you can be sure of getting from A-SUB is its high-quality manufactured papers for delivering quality products. The papers can work with any inkjet printer with sublimation ink.

A-SUB's papers are very thick. This makes the papers easy to transfer designs while still withstanding stress.

Partnership, not Business Relationship

In a bid to grow your business, don't just create relationships with other businesses; also partner with them. Partnering helps you achieve more sales than you can ever imagine, and it helps you reach your clientele of customers faster, all over the globe.
There is a long list of businesses you can partner with. For example, you can partner with businesses that can help you make sales of customized or branded personalized items. You can partner with supply companies that can supply all raw materials needed for printing. And one supply company to partner with is the A-SUB company.
You can partner with them for your sublimation paper, as mentioned earlier. In addition, you can partner with them for your ink supplies and many other printing resources for your printing business. Having just one company that can help with the supplies of the materials needed for the production process- A-SUB- can save you from a lot of stress, reduce shipping costs, and improve timely productivity.
A- SUB is fully equipped with solutions that can help in the design of your packages.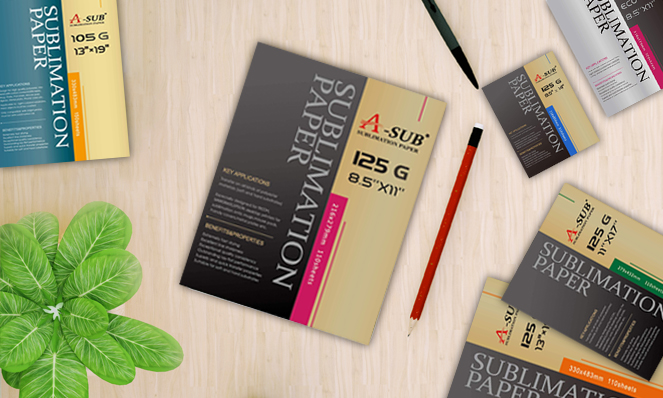 Partnering with A-SUB assures you of making more sales of your products as they are the best brand on the internet for sublimation businesses.

To partner with A-SUB is easy! All you have to do is join us by contacting us on our website.
Professional Service Team
Professional services are nonphysical services that can help individuals or business owners manage a specific area of their business. And for every business to function properly, meeting the demands of thousands of people during mass production, you need a good professional Service team to work with.
The professional service team helps you meet your sales or production target. And as a succeeding business, you may need to have weekly, monthly, and yearly goals all planned out.
Partnering with A-SUB opens your business up for some professional touch. Working with unprofessionalism can be bad for business!
Analyze the Local Market and Provide Product Solutions

A-SUB can provide you with people that can help analyze the local Market and provide product solutions. For a business like the sublimation printing business, there is some professional service you can do without. These services include creativity and marketing.
The most important people to work with are the creative designers. The world is full of creative people and in need of their creativity. Creativity brings attraction to the minds of people. You will need to work with a creative, innovative designer who can use software to create designs—having someone to help you create your designs fast can help you out with fast productions.
Fast Production and Shipment

One cannot take away the place of customer fulfillment and satisfaction when talking about business growth. A-SUB professional service team can help speed up your production and ensure shipments arrive on time.
Pricing Support
Of course, you need worthy compensation for your amazing sublimation services, and this boils down to your pricing system. Underpricing won't be fair, and overpricing could hurt your customers and put away potential customers.
The key is establishing a reasonable industrial competitive pricing. And A-SUB has all the facilities to help establish a good pricing structure for your sublimation business.

No matter the business you're into, one way to gain more customers is by improving your marketing strategies and skills. So A-SUB also provides its partners with high-level marketing support.
Marketing helps you promote your business and your brand. You are able to reach out to more people and thus increasing your brand identity. Some marketing services you'd need to employ include brand development paid advertising, and social media management. A-SUB can help with the support of these marketing services. A-SUB can also help with the fast shipment of supplies once you become a partner.
You can shop for A- SUB products on Amazon, eBay, and even on Walmart. And you will get your products in a week or less regardless of your current location with really low shipping costs. This increases your production rates. The earlier your printing resources get to you, the earlier you can produce more products.
How A-SUB has Been Thriving in the Market: Some Sales Data

Let's start with the A-SUB 150 sheets sublimation heat transfer. This product is priced at $32.99 on Amazon. It has about 3248 ratings from customers, with 82% of the rating being a 5 star.
The next stop is the A-SUB best seller, A-SUB sublimation paper 8.5×11 inches. It has 28,651 reviews from customers, with 88% being a 5 star.
Let's see one more; the A-SUB sublimation paper 11×17 inch DIY unique has 1914 reviews. 87% of the reviews are 5-star reviews.
This speaks well, showing that A-SUB products really satisfy their customers. Therefore, becoming a distributor or reseller of the A-SUB brand is a great idea.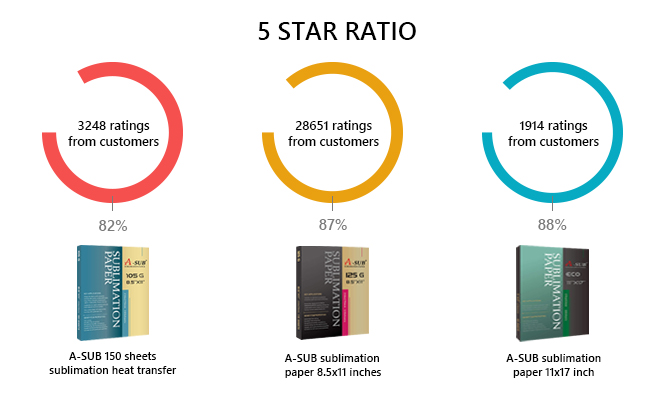 Conclusion

In starting a sublimation business, or expanding it, figuring everything out alone can be hectic and cumbersome. You need more hands on deck! But by partnering with A-SUB, you can be assured of all the support you need all the way for your business to succeed. A-SUB will be here riding with you on this journey!
A- SUB can provide you with pricing support for the price of their products. When you place orders in bulk, A-SUB can help minimize cost or even sell to you at a minimum price. Thereby getting more for less!